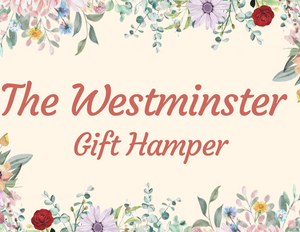 The Westminster Gift Hamper
You call them Gift baskets but we call them Gift hampers back in England.
Make someone's day with our delightful gift hamper. Bursting with the irresistible flavors of English scones, traditional buttery shortbreads, and England's own PG Tips tea bags. The freshly baked scones, with their golden crusts and delicate crumb, will transport them to the heart of England with every bite. The melt-in-your-mouth shortbreads, crafted according to a cherished recipe, will delight their taste buds with their buttery goodness. 
Whether it's a birthday, a special occasion or a pick me up, this gift hamper is sure to bring joy, warmth, and a touch of elegance to their celebration. 
This hamper includes: